Our Mission
I think all our parental role models handed us a version of this at one time or another, right? However, I don't know if they gave us the down and the dirty. I don't know if yours shared with you the good, the bad, and the ugly. I know mine didn't.
If my mother expressed to me the truth about motherhood; that it wasn't all rainbows and puppy dog tails and that it was going to be one of the hardest journey's of my life...
I probably wouldn't have listened anyway.
We here at Yin and Yang Mom focus on authenticity and reality. There is a light and dark side of this journey. We are living and raising our children in different times. Social media and rapidly changing technology are making our job twice as hard. Not only are many of us navigating unfamiliar waters in this digital age, we are struggling in our own identity.
When this community was created in 2015, my vision was to create a safe space where mothers could talk about more than the light and fuzzy of motherhood. In our village, we could talk about the "hard stuff"; relationships, self worth, insecurities, fears... We could share and gain support for the things that scared us most. We could help each other to rise above the illusion that we needed to strive towards perfection.
In the Yin and Yang community, we support each others choices. We never judge each other (we definitely try not to. LOL). We understand that despite what our Momma's may or may not have told us, none of us are alone and that we are stronger together than we are apart.
Our mission is to support mommy mental health by giving mothers the tools and resources to balance the light and dark of motherhood; manifesting total wellness of mind, body, and soul within themselves and their families.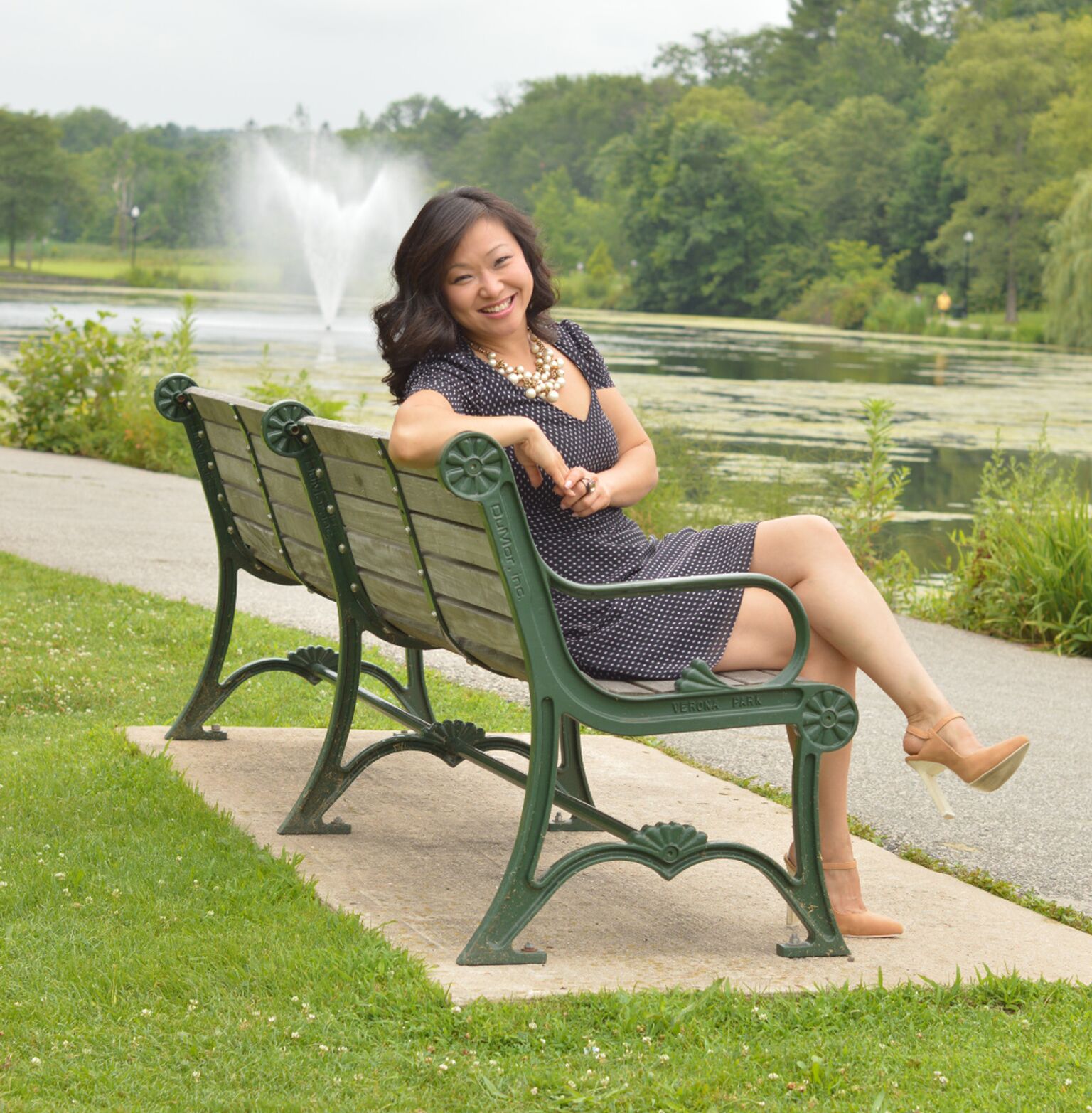 At Yin and Yang Mom, it's "all of us or none of us". It doesn't matter if you are a working or stay-at-home mom. We won't judge if you chose not to breastfeed. We don't care if you co-sleep your baby! We may choose different methods of "momming" but we all experience the same feelings that are associated with this journey. In our community, we focus on achieving balance; not just within our family unit but within ourselves. Thank you for being a part of our tribe!
— Renee Jensen, Yin and Yang Mom Founder
About Us
Yin and Yang Mom was originally founded in February 2015 by Renee Jensen. Formerly known as Mommies Time-Out and My Time-Out, Renee sought out to create a safe haven and community for moms to share in the joy and struggles of motherhood.
"There was a link missing in my life. I realized that after 4 years of living in New Jersey, I had no girlfriends; specifically no mom friends. So one night I decided to reach out on a local FB moms group and ask if anyone wanted to get together for an appetizer or drink! A week later I organized a get together and 50+ moms made an appearance!"

- Renee Jensen, Founder Yin and Yang Mom


After that initial gathering, Renee started speaking to the community about her struggles regarding motherhood, divorce, and mental health expecting to be judged. No judgement came! From then on, she spent the next several years organizing non-profit events, workshops, and fundraisers to support the local and online community.
In 2018, Renee created an online resource team made up of various professionals who could offer support to the community in areas of mental health, academic services, parent coaching, financial planning, holistic wellness, career, etc.

Early this year, Renee felt that the My Time-Out community name didn't properly represent the overall mission of the group. Time-Out's are more for children than moms! Presently, Yin and Yang Mom now better reflects the need for balance among its village; "Balancing the Light & Dark of Motherhood"

Yin and Yang Mom will be opening the doors to a support center in Ridgewood, NJ come September of this year. It is the beginning of the next phase of our mommy mental health initiative. If you are in the area, please stop by. No matter if you are looking for resources or are looking for a way to support our mission, we would love to meet you!